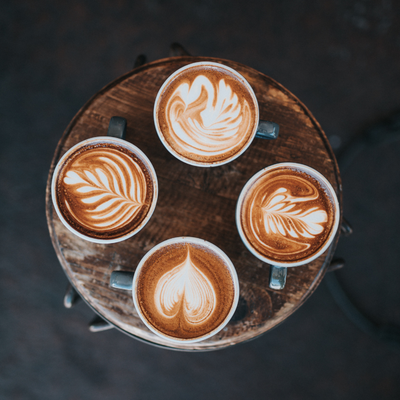 What Are The 3 Easiest To Learn Latte Art Patterns?
We all love a good coffee, and when the barista puts a little something extra on top, it can really make us feel special. Latte art shows an appreciation for the coffee itself, and for the roaster's attention to detail. It acts as a visual masterpiece, and a final flourish to the drink declaring that it's ready to be served. Whilst latte art can be difficult to pick up, it's really worth the time to learn these skills. In this article, we will be looking at the three easiest latte art patterns to add to your next coffee order.
1. How To Draw A Tulip In Your Coffee
One of the most common designs you have probably seen in a busy cafe is the tulip. The three-stack tulip is the ideal coffee art choice if you are in a rush, as it strikes the perfect balance between being eye-catching, professional, and quick to complete.
So, how do you do it? It's simple really! The first thing to remember is, that to make this latte art, this design requires a continual pour! Once you've poured your first base layer, lift your milk jug to cut off the flow of milk. Then, lower the jug back down and begin to pour the milk once more to form the next layer. You can add as many stacks as you would like, or as many as you can fit - the choice is yours!
2. How To Pour A Heart
Again, another classic coffee art choice! The heart is bound to put a smile on any customer's face - including yours if you are enjoying a cup of 39 Steps Coffee from the comfort of your own home. 
What we will say is that this pour requires a steady hand. You will need to fill up your cup about ½ -¾ full, bring your pitcher spout as close as you can to the surface of the drink, without touching it directly. Keeping a slow speed, the foam will then rise to the surface. Once this happens, it's time to really watch your speed.  Keep to the centre of the mug then pour and pour! It may take a second to actually see the heart forming but if you keep going, you begin to see the shape form. If your cup is starting to fill up, slowly bring the pitcher back up a few inches, and then in one swift movement 'strike through' the blob in which you have created - this should form a heart!
3. Next up, Rosetta (Also Known as a Fern Or Leaf)
Adding a Rosetta, which is also known as a fern, is a great way to add something a little extra to your customer's coffee. Also, fun fact: The Rosetta is considered the most common form of latte art in the UK.
To create this popular design, you will need to wiggle your milk pitcher from side to side. This will force rippled lines of milk to flow out. Then, whilst still wiggling, you will need to pull back the pitcher towards the top of the cup - this will create the stem of the Rosetta. To finish it off, hold it at the top and create a small heart before lifting and cutting through the stem you have just created.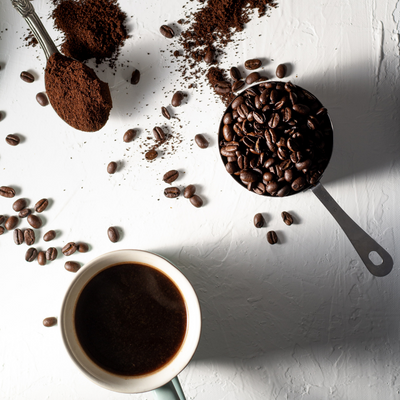 Father's Day: Coffee Gifts For Men
So you've realised that your dad loves coffee, but you have no idea where to even begin regarding the perfect coffee gift for men. Look no further because we've created the definitive guide to sort...
Read more