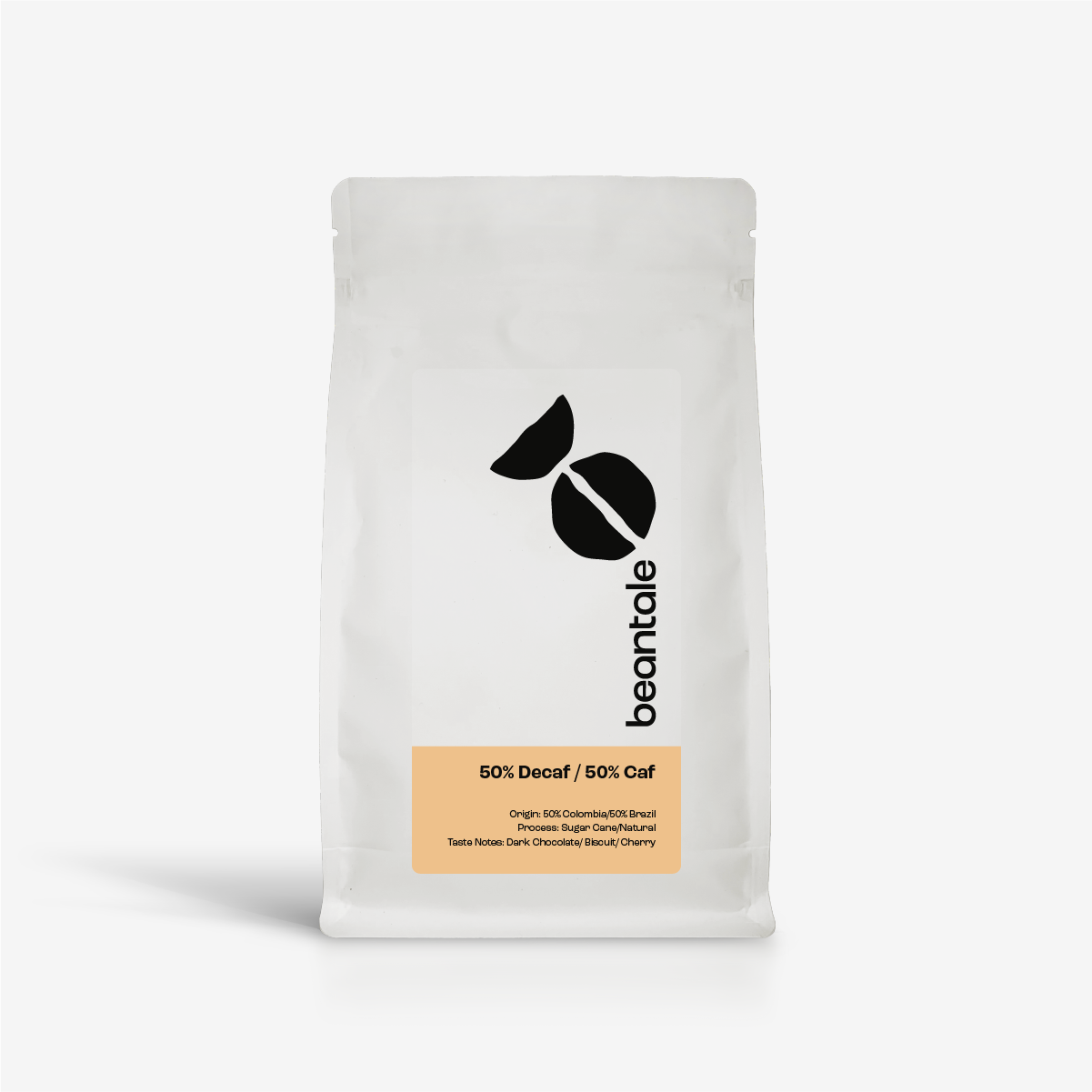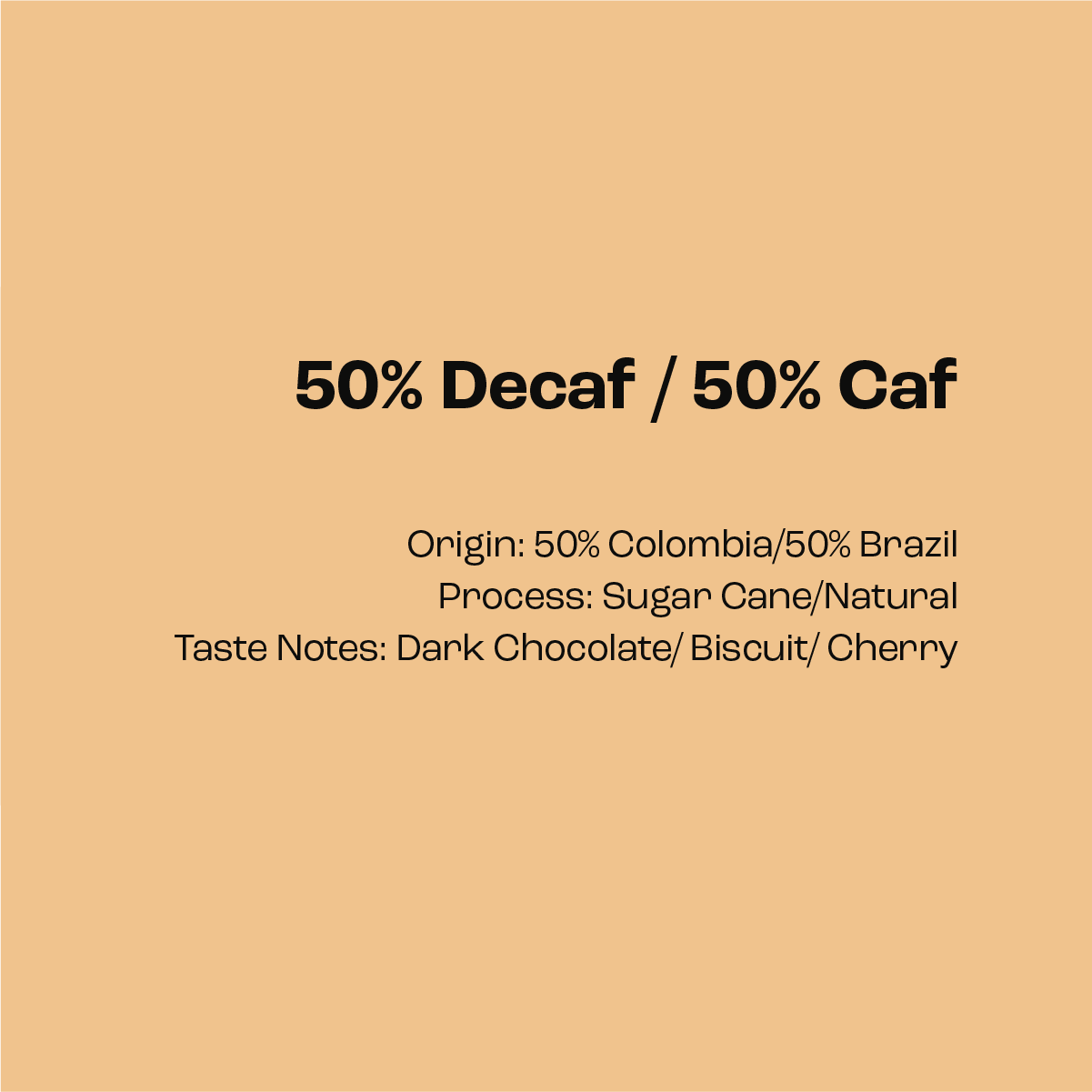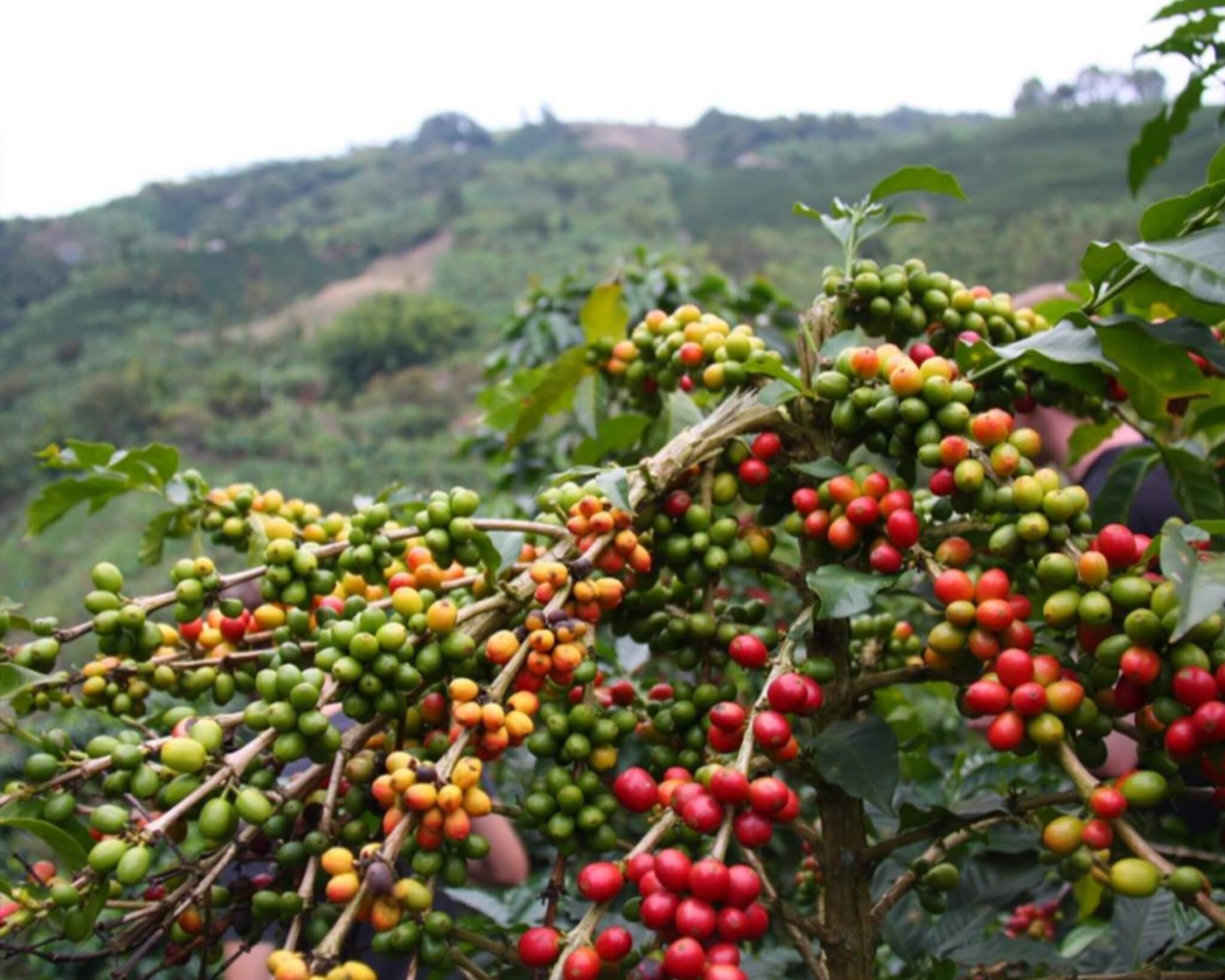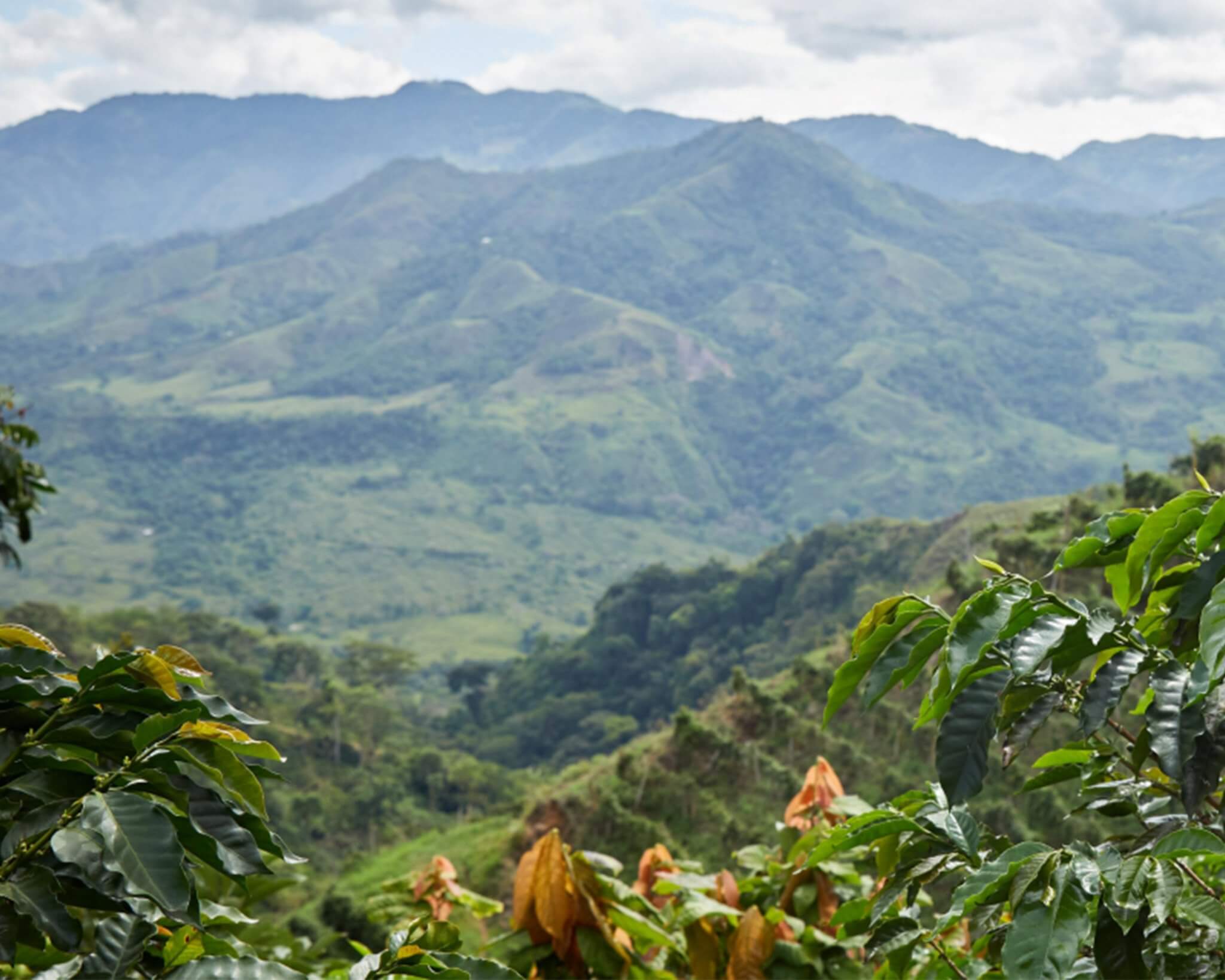 50% Decaf / 50% Caf
Sale price

£8.90
Regular price
(/)
---
Product Description:
Our specialty 50:50 Caffeine / Decaf blend coffee features 50% Fazenda Vila Boa, which is a fantastic natural processed Brazilian coffee from Sul de Minas. This is mixed with our Colombian Tres Pioneros decaf coffee, which is grown in Huila. They are joined together in perfect harmony, creating a balanced blend which is rich in flavour. It is bursting with dark chocolate, biscuit and cherry which gives it a smooth body, perfect for decaf espresso coffee.
Great for espresso-based drinks and filters, making it the perfect blend for when you still want a little caffeine, but not the complete hit, all without sacrificing flavour.
The Story:
Fazenda Vila Boa encompasses over 1,000 hectares and produces specialty coffee and cattle for dairy production. To help tackle the increasing threats from climate change, Fazenda Vila Boa has recently taken steps to become certified as carbon neutral.
This means that the estate is not only reducing their carbon footprint but can also offset the carbon they produce, thanks to their Brazilian coffee terroirs and forests. 30% of the farm remains under protection for conservation, with the team planning to increase this number by planting more than 1000 trees.
Fazenda Vila Boa also looks to positively impact the local community. They sponsor the NGO ICAFE, where women are taught to make and sell food. Also, the children from nearby communities are encouraged to participate in further educational and cultural activities.
The decaf espresso coffee blend undergoes a washed process before decaffeination, which is solvent base, using ethyl-acetate. It is derived from a mix of acetic acid (vinegar) and a natural extract distilled from sugar cane, blackberries, beets, or sometimes grapes. A direct-solvent process is used, meaning that the beans are steamed to open their pores and are then rinsed in ethyl acetate repeatedly to remove the caffeine.
Next, the beans are dried but not wholly. 10-12% humidity remains, and then the open bean is sealed with natural wax that in no way affects the coffee's flavour, fragrance or aroma.
The Beans:
Producer: Mônica Borges De Souza / Sr. Pedro Echavarria
Variety: Mundo Novo / Caturra
Process Method: Natural / Extended Fermentation - Washed
The Farm:
Country: Brazil / Colombia
Region: Sul De Minas / Southern Huila
Altitude: 1140 MASL / 1650 MASL
Harvest: May-September / September–December
Recipe/Brew Guide:
Espresso
Dose: 18g
Time: 30 Seconds
Yield: 40g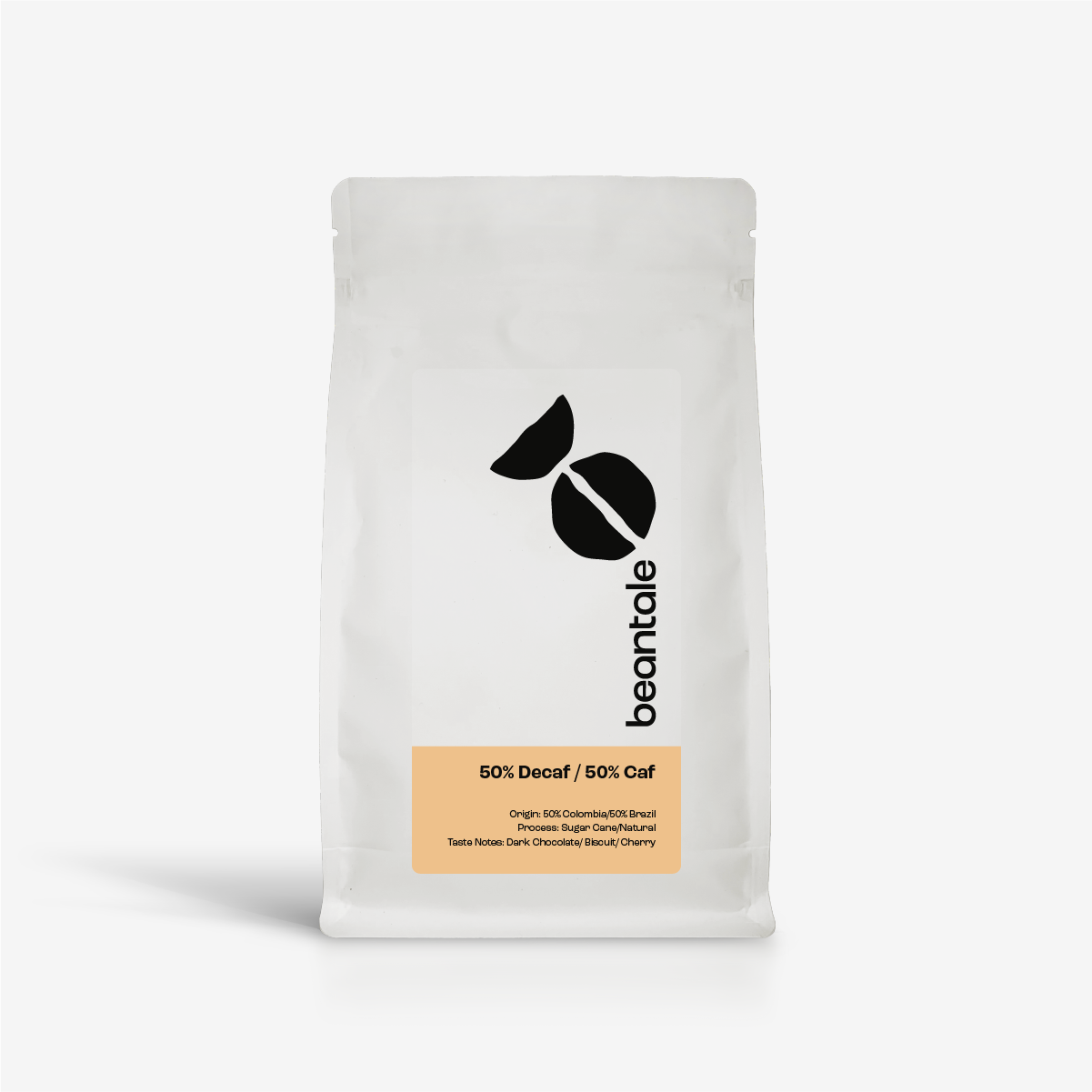 50% Decaf / 50% Caf
Sale price

£8.90
Regular price
Choose options