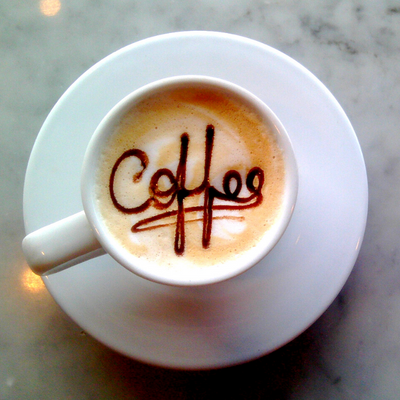 What To Expect When You Visit London's Best Cafe For Your Daily Coffee Fix
Coffee is a global phenomenon, with approximately two billion cups consumed daily, making it one of the most popular drinks in the world. As a result, the competition and desire to find one's perfect coffee is an ongoing quest. Here at 39 Steps Coffee, it's simple. Great coffee is the result of truly skilled baristas and an array of delicious coffee beans from all over the world. 
Even when nursed throughout the morning, a cup of coffee can disappear in an instant. However, the passion as a brand and the years of planning, laborious cherry picking, fermenting, drying, processing, endless cuppings, roasting, experimenting, and brewing go into each of those moments. 
At 39 Steps we dedicate our time to mastering and making that instant cup of coffee as sustainable and delicious as possible. Sourcing and presenting a sustainable coffee brand makes it one of the best coffees in London and an ideal place to grab your morning cup.   
Where Are The Best Independent Coffee Shops in Knightsbridge? 
With an in-house roastery and a cafe in Knightsbridge, right in the heart of London and just a stone's throw from Harrods, it provides accessibility and convenience on your morning commute. Whether it's to sit in the cafe and absorb the history and stories of our farmers and the traceability of our beans. Or if it's to grab a coffee to-go from our expert baristas, we've earned a reputation as the best coffee in London thanks to these unifying elements.
With the industry's reach and desire to be as sustainable as possible, as a brand we value the process and the components around that perfect coffee. Therefore we acknowledge sustainability, demonstrated through the elements including packaging. Coffee doesn't have to be enjoyed just outside of your home at a cafe, you now can enjoy it from the comfort of your home. 
That is why we have launched the 39 Steps Compostable Coffee Pods for Nespresso. 
They have a unique flavour profile containing a 50/50 blend of Colombian and Brazilian beans and has the perfect essence of a morning coffee, with tasting notes of crème brûlée, dark chocolate, and vanilla. Its ability to decompose makes it a household favourite due to its use of biomaterials. 
Get to Know the Coffee Farmer 
Have you ever had a sip of your morning coffee and wondered where exactly that coffee bean came from? Have you ever considered the journey and process that a bean has gone through to get to where it is today? 
The commute and journey of the coffee bean is so distinct and important to the coffee flavour that we want to highlight the origin and the farmers who devote their entire day to picking the coffee bean plant, at 39 steps. The coffee bean is known by many names around the world, whether it's the Udani plant in AL SHAMAHI, YEMEN or Pache in La Huaca Village for the LA HUACA, PERU - FILTER coffee.
We acknowledge this and want to bring truly top-tier barista standards to London and for each customer to know the name of the farmer that roasted the beans whilst enjoying their coffee. The journey and traceability should be celebrated with every bean providing the depth of flavour in each and every cup. It is true art in a cup. 
Barista Courses in London 
With great resources and connections in the coffee world comes the need for great baristas. They can perfect and prepare the perfect cup of coffee, utilising every bean as well as knowing how it needs to be brewed to taste the best.
This kind of detail and preparation used in conjunction with the regional blend that is MALLA 14 Filter Coffee known as the Pea Berry, makes a flavoursome cup of coffee.
When the beans from Huila in Colombia are collected and promptly milled, there are often some that are smaller in terms of bean size and grading and because we believe in flavour not so much size we blend all the Pea Berries making the unique flavour of MALLA 14. This results in it being perfect for the Filter Pour-Over Coffee Technique, using a specific dose of 15g and an optimum time of three minutes brew time. 
Discovering and preparing coffee specifically for each bean and its qualities for optimum flavour comes with a lot of barista skills. At 39 steps we offer SCA Certified Courses  to learn everything for yourself! 
Our aim is to share our love and knowledge for coffee in order to make it more accessible for many. Offering Barista Training courses in London at the SCA Premier Training Campus and our roastery in London, you can now not only try all the delicious beans from all over the world. 
Whilst also learning how to prepare them at their very best and learn the stories behind each bean and leave with an SCA certified certificate.