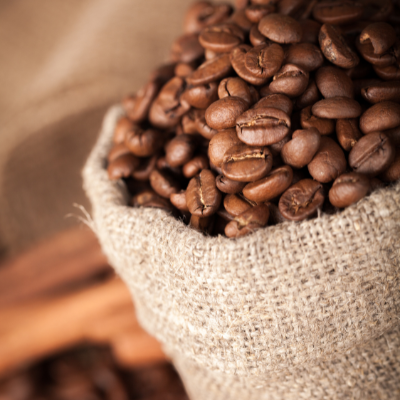 Coffee Roasting Course: What Do You Learn On Our Speciality Coffee Course?
A cup of coffee can be downed by some in seconds, although you are hopefully able to enjoy your coffee enough to savour it a little longer. But the process leading to a cup of coffee is years long in the making.
From planting and growing the beans, to harvesting, processing, and roasting, careful consideration is put into each step. 39 Steps come into the process toward the end at the roasting stage, a stage that has a hugely significant effect on the taste and flavour of the coffee the beans will be sued in. The process is enthralling, and it gives us great pleasure to take part in each phase. We serve coffees that are among the best and most ethically produced in the world. The best part is that you can join us on the journey. 
Our new roasting course gives you the low down on the process we use to roast our coffee, providing you with the unique insight of 39 Steps Coffee. Our philosophy is guided by the goal to make our coffee responsibly. Our coffee is sourced directly from the farm, providing full traceability and allowing the growers to earn more money. Each batch of beer is cultivated and picked with care, expertise, and most importantly, respect thanks to our connections with local farmers. This care and attention to detail fall into our coffee making too, guiding us toward our goal of making the best coffee roasters in the world. 
What Can I Learn On The Coffee Roasting Course?
There are a number of courses available from us at 39 steps. Our SCA classes are taught to the standard of the special coffee association. This standardized teaching practice ensures everyone on the course will use the same terminology as other baristas training across the world. Within this falls the introduction to coffee - its history and how it's used. This course has 3 parts - sensory skills, barista skills and roasting skills. All of these are comprised of 3 modules - beginner, intermediate and advanced.
The Roasting Foundation course teaches students about the physical changes that occur during roasting as well as how to manage the sensory qualities of coffee by roasting it light or dark. Additionally, the fundamental design of the roasting machine, as well as general upkeep and fire safety, will be covered. The Foundation course's initial ideas are expanded upon in the Roasting Intermediate course. It is perfect for someone who has experience roasting and wants to learn more about the roast profile, how it connects to colour, how it affects sensory expression, and how development time plays a role. The advanced course goes deep into the science and the feel behind roasting coffee. Chemical changes are covered at length alongside sensory fundamentals. Beyond this, the decision-making process for capital expenditures is tested, and manufacturing efficiency principles are included in roastery management.
What Is The Roasting Course Like? 
The roasting course takes place at our roastery in London, where you will have access to our facilities. Here, you will be able to start learning how to use some of the advanced equipment and roasting machines we have available, as we start teaching you the crucial steps toward making a good roast. Our primary roaster at 39 Steps Coffee is a Ghibli R15, which is connected to Cropster for complete management and features a characteristic perforated copper drum for excellent convective heat transmission. Using our equipment, we will help show you what techniques go into the best roast, and what the best indicators of a complete roast are while giving you an understanding of the importance of each element of the roasting process. 
Do I Need A Roasting Course?
It takes countless hours of practice to get to the stage of becoming a skilled roaster who can "read" the beans and make decisions in split seconds. A few seconds can make the difference between a batch of coffee that is flawlessly roasted and one that is not. Although there is a lack of industry standards, roasts can normally be classified as light, medium, medium-dark, or dark depending on their colour. Using our course, you should start to be able to make the key distinctions for a better roast. 
What's more is that by taking our course and passing our exam, you will be SCA certified, which will come in very handy whenever you are applying for jobs as a barista. 
Our classes are fit for 4-6 people at a time, and we have everything we need to provide a fun and interactive learning experience, and of course, you get to taste the coffee! You can learn more about our classes here.